Our riverboat glided through the steamy night on the inky black waters of the Rio Negro in Amazonia, Brazil. Sleeping in hammocks slung across the upper deck or housed in tiny cabins below, 36 Americans and Brazilians set off on this jungle adventure on July 4, with mission in mind. Ten of us were from the Lake Union.
Four years ago, Berrien Springs Village Church members Rob and Bea Ritzenthaler felt God's nudging to do more than go on short-term mission trips to various parts of the world, so they founded GTN (Global Thinkers Now) and built a permanent mission house on the island of Santo Antonio, ten hours upriver from the city of Manaus. Each year a group of volunteers pay their own way to serve the island communities along the river while stationed at the house. I was one of those adventurers.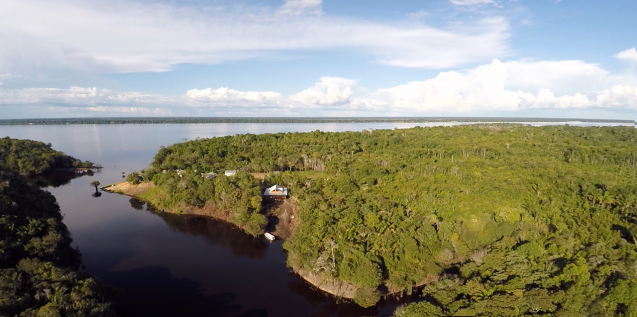 Our day started with the sweet sounds of Rob playing hymns on his trumpet. In one hour, we were gathered on the veranda for worship with our Portuguese-speaking, Venezuelan pastor, Vicente. We were a varied lot — husband-and-wife medical doctors, an energetic 80-year-old chiropractor, a happy group of teens, retirees who baked for the group or did odd jobs around the property, an architect and his young son who worked with kids, a counselor, a photographer, a female airline pilot who happily mixed concrete, the "voice" who translated Rob's announcements and the pastor's talks and anything else requiring a linguistic bridge for the group. My job was to gather small groups together for prayer three times a day.
After breakfast, some of us set off in a speedboat for island outposts where we ministered to small, impoverished communities — crafts for the kids, medical and psychological consultations, facials for the women, and adjustments by the chiropractor who had to shoo away a spunky monkey swinging up onto his table one day! In the afternoon, we mixed concrete for a storage area under the mission house, painted a tiny Adventist church, ministered to our own community, and put up electric posts where needed. After supper, we made our way to the community pavilion for evangelistic meetings. Boats sped to nearby islands to pick up those interested in attending and each night some 40 people listened to brief health talks and then the gospel message. This was a first in the community and five precious people were baptized in the river on our last Sabbath. A Brazilian couple who live close by will follow up with these new Adventists.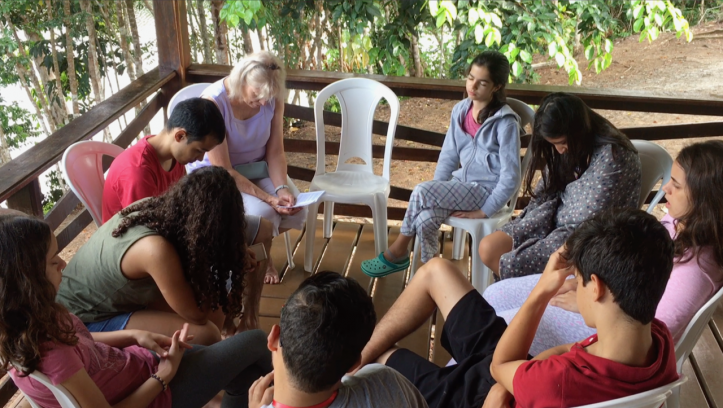 Lots of hard work was balanced with a guided visit to the rainforest, a boat ride into the world's second largest archipelago, a chance to swim with the famous Amazon pink porpoises, and more. Although we saw no jaguars, caimans or anacondas, we enjoyed up close a baby sloth, a three-foot-long iguana perched in a tree, a stunning turquoise and gold pet macaw.
In this environment of rich natural beauty and close companionship with one another, a powerful bond was formed with the members of our team, a bond that overcame language limitations. We lived and served God together, and together we experienced God at work through us.
To join this mission with GTN July 8‒20, 2020, contact Rob or Bea Ritzenthaler at 269.968.0181 or 269.252.7039.