If you could somehow postmark a letter back through time to your younger self, what age would you choose and what would it say? We posed these questions to our Women's Ministry leaders, a group of resilient, courageous women who didn't flinch in sharing crucial moments from their pasts when they could have most used the wisdom they now possess.
Here are their deeply personal stories of heartbreak, pain, and most importantly, God's reckless love for them.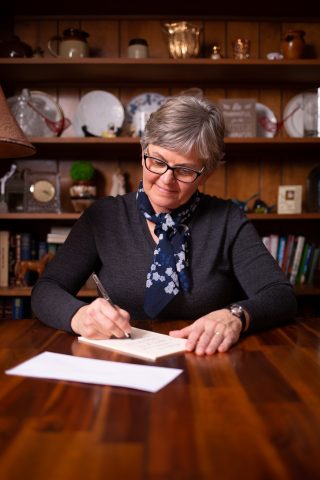 Tammy Begley
Indiana Women's Ministry leader
"He wants to give me hope for the future."
Tammy Begley didn't know what to do when she found herself pregnant at age 15. Her parents were disappointed because they knew too well the difficulty of starting a family at such a young age. They loved her and helped all they could. At 16, one week after her birthday, she married a young man who was only 19. He had big dreams but struggled with responsibilities of a wife and a child. In Tammy's heart, she knew it would never last. And she was right — it didn't. She felt as if she had failed her baby girl and wondered if she would ever find someone to love her and her child. Tammy eventually re-married and says her husband is responsible for showing her to the One Who loves her more than anything, her friend Jesus. Tammy wrote this letter to herself at age 15.
Dear Tammy,
Life will get better. I promise.
I still have thoughts and feelings that resemble yours. Thoughts of wanting love in my life that endures all. Someone who sees and wants the best things in life for me. Someone to be a partner and sit beside me along the way. Someone who is stronger than me and can guide me when I am weak. Someone that will comfort me in dark times. Someone to give me hope when I have none. Someone who will never tire and leave me. Someone that will love me forever.
He is out there. I have found Him. He does exist. He loves me with His whole heart. He wants more than anything for me to be happy. He wants to sit beside me. He wants to be the strength that helps me through life's trials. He wants to be the light in those dark times. He wants to give me hope for the future. He promises He will never leave me or forsake me. He promises to love me forever. His name is Jesus.
Jesus is my very best friend. Only as I have aged have I realized that He was always there. He is there with you now. I look back and see how He has worked. How even when I did not know Him, He loved me dearly. He was protecting me and helping me to make choices that would make me happy. When I was quiet and shy (as you are), He helped me to be strong for what was ahead. Jesus wants to be your very best friend. Give Him your heart as quickly as you can. Follow Him, and He will lead the way.
Yours truly,
Tammy
---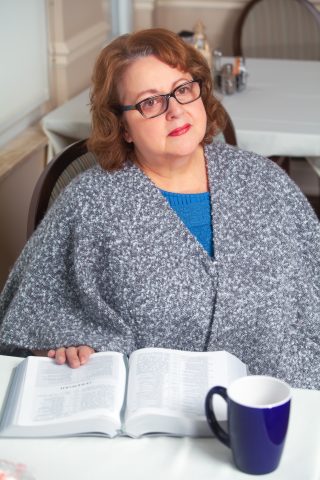 Diana LaMar
Illinois Conference Women's Ministry leader
"God was your constant companion, and never were you alone…"
Just months after 16-year-old Diana LaMar had joined the Adventist church came the devastating news. Her older sister, Laurel, had died unexpectedly. "My grief was profound," she said, but, through it all, "I never doubted the presence of Jesus. I leaned on Him and felt loved and comforted." She enjoyed reading Ellen White's Early Writings as it gave her "such understanding of how real and personal God is and how much He cared for me." Fast forward a few years later and Diana was confronted with another crisis in her personal life. This letter, written to her 26-year-old self, is a reminder of the One Who is the Source of her strength.
Dearest Diana,
You have been on a journey that started a long time ago. You didn't think you were strong, but the Holy Spirit has been with you the whole time, leading and guiding your steps. God gave you Christian parents who provided a spiritual foundation that you'll appreciate as life goes on.
At 20, you married a man in the church but, what you thought would be wonderful, quickly turned to dread. You had to defend yourself and protect yourself against an abusive husband. Your son was born when you were 21. You were a good mother, who worked and helped provide for your family. The mental and sometimes physical abuse continued. Yet you stayed faithful. God was your constant companion, and you were never alone for God was with you.
When you were pregnant again at 26 and your husband pressured you to abort the child, you stood firm and refused. Ten days before the birth of your son, you were abandoned by your husband. But you were the strong one because you had Jesus! You would go to bed at night talking to God, telling Him you didn't know the answers, but knowing He did know how things would work out. You had faith and trusted in Him. You'll wake up each morning and picture the angels being with you, giving you strength.
So, keep holding on. You'll be blessed to have your sons throughout the difficulties, and they will watch and learn from you. God will bless you with a job working for the same company for 42 years.
Through all your tough times, you'll learn this: The righteous person will live by faith (Habakkuk 2). God wants us to know Him and that He'll never leave us. We are never forgotten (see Heb. 13:5). Oh, how He loves you!
Sincerely,
Diana
---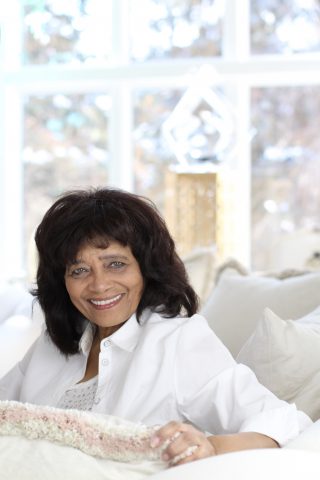 Doris Gothard
Lake Region Conference Women's Ministry leader
"Whenever life's challenges get tough, look up."
Doris Gothard grew up on an Alabama farm milking cows and picking cotton while listening to her grandfather tell stories. It was a difficult yet charmed life — until age 10 when her world came crashing down. A loud knock on the door at midnight startled her and her grandmother out of bed. At the door was a neighbor to relay grim news: her grandfather's vehicle was struck by a drunk driver traveling over 80 miles/hour in the wrong direction. At the hospital, her grandfather succumbed to his injuries sustained in the head-on collision and Doris was left to make sense of the senseless act. Doris wrote this letter to her 10-year-old self.
Dear Doris,
Losing your grandpa is going to be hard, but a man so full of laughter, kindness and love will remain an example in your life today. His death will teach you these five lessons:
Rise early. Farm life is hard work, but you'll learn the importance of starting your day early and with a hearty breakfast. Each day, with grandpa seated at the head of the table while eating breakfast, lunch and supper with our family, you'll learn that no matter how busy your schedule gets, always rise early and eat with your family.
Work Hard. Grandpa told you the truth — there is value in hard work! As you plant the garden, chop wood, haul coal, milk the cows and care for the farm animals, you'll earn enough money to feed and clothe your family. But the income won't be steady; get a college education for more stability.
Church is important. You are fortunate to go to church every week with grandpa. This practice will teach you so much about Jesus, prayer and faith! You are wise to make a decision to accept Jesus Christ into your heart.
Don't harbor hatred. You were tested when your cousin and best friend threw hot coal on your younger sister, but grandpa was right when he said, "Jesus forgives us when we repent and ask him for forgiveness, so forgive your cousin."
Keep looking up. Math is hard but listen to grandpa on how to improve your grades. He's correct in telling you, "Whenever life's challenges get tough, look up! Pray! God is always ready to listen and help you!" 
With gratitude,
Doris
---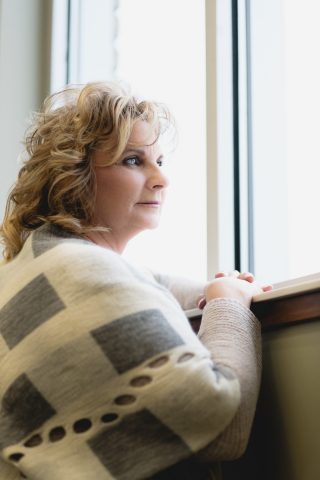 Jane Harris
Michigan Conference Women's Ministry Leader
"Never be afraid to listen to others . . ., but be sure to ask God what He thinks."
Jane Harris grew up in Williamston, Michigan, as the last child born to a mother who had advanced polio. It was a miracle she was even born, or so she was told. Her parents divorced when she was seven; as a result of this and her mother's health challenges, she spent a lot of time in other people's homes. She grew up fearing abandonment and change was difficult for her. Her siblings were much older and already independent so, as she grew, she assumed the bulk of her mother's care. Despite her failing health, her mother was a wonderful Christian and always spoke lovingly about Jesus. In Jane's teen years, she began attending Grand Ledge Adventist Academy on a scholarship and with support from her church. She lacked confidence in other people, as well as herself, but Jesus rescued her from that. He has used each of those challenges to build her faith and develop a character that she otherwise might not have had. He also has produced empathy and sympathy in her heart for young people and women. Jane wrote this letter to her 15-year-old self.
Dear Younger Jane,
If I could go back, I'd say, "Don't be afraid." Fear is like fire; it sucks the oxygen out of the air and chokes out peace and faith. It will suffocate you and your dreams. Never let it get out of control by taking your fears to the Water of His Word.
I'd warn you that loss of relationships and loved ones comes to everyone, but I'd also encourage you that there is nothing you are not strong enough to handle with help from Jesus. You can endure. You will endure. I'd say that if you've lost something and it hurts, it's because it was precious to you. It's because you loved . . . and love for others is not natural in the human heart. If you love, it means Jesus is living in you.
I'd inform you that the greatest lessons in life come when you must rely on others. Here's a secret for you . . . that others need us to need them, so don't be ashamed to ask for help.
I'd share that your ideas will be challenged, and that change is inevitable. Growth is a wonderful miracle in nature, but it's even a more wonderful miracle in ourselves. Never be afraid to listen to others, as they have experiences to share, but be sure to ask God what He thinks, how He would respond, and for His Truth. His knowledge and understanding are perfect, and He will grow us when we are ready.
I'd want you to know that God will never leave you or abandon you. God created you; He knew you before you were born; and He has a plan for you. He will take you on an amazing journey, bring you to those things that seem impossible and, finally, He will bring you into His perfect will for your life. If you let Him.
With love,
Jane
---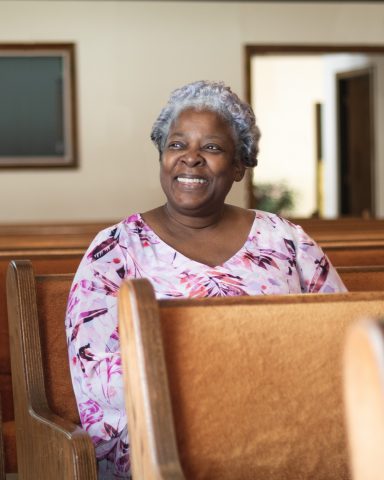 Patricia Antoine-Norton
Wisconsin Conference Women's Ministry leader
"He hears you when you call and answers your every prayer."
During her high school years in Trinidad, Patricia Antoine-Norton struggled to make decent grades and wound up failing the examinations to attend college. She was forced to repeat her final year of high school. When she finally passed the second time around, she enrolled in a Seventh-day Adventist institution, Southern Caribbean University, where she was introduced to the Bible and Christian beliefs. It was a transformational experience. At age 19, without her parents' approval, she made the bold decision to be baptized. In the ensuing years, Norton went on to graduate from Andrews University in the first class of physical therapy students in 1988. Norton wrote the following letter to her 24-year-old self.
Dear Young Pat,
I know you want to have a career in the medical field and have asked mom for advice. Should you be a doctor or a nurse? Mom, who knows you best, advises against it because she says you don't have the patience and you are not gentle enough.
But then a documentary featuring physical therapists working with a baby, moving the arms and legs and the head to help with crawling, made such an impression on you and influences your career choice. So, you work full-time and attend school part-time in the hopes of achieving your goal of becoming a physical therapist.
When your parents respect your decision of becoming an Adventist and decide to fully support you emotionally and financially in your physical therapy studies at Andrews University, that was only by the grace of God. Isn't He great?!
When you learn that you're dyslexic, and have problems with numbers, mathematics, history and dates, causing you to check and recheck phone numbers, you wonder how will you even graduate from college? You learn that getting enough sleep is very important and helps you think so much more clearly. When you eventually graduate on Sunday morning and are married Sunday afternoon since everyone is present for graduation, it's further confirmation that God is indeed good. He hears you when you call and answers your every prayer.
As you travel to Berrien Springs, Michigan; Staten Island, New York; Elizabeth, New Jersey; Ann Arbor, Michigan; Plymouth, Minnesota; Columbus, Indiana, and later Racine, Wisconsin, Christ is right there by your side, guiding you with His Holy Spirit.
My prayer for you is this: Don't give up. Keep persevering. Always have a positive attitude and outlook. Rely on God. Trust in His plan and timing. Study His Word and God will bless you each day in Him.
Love,
Older Pat