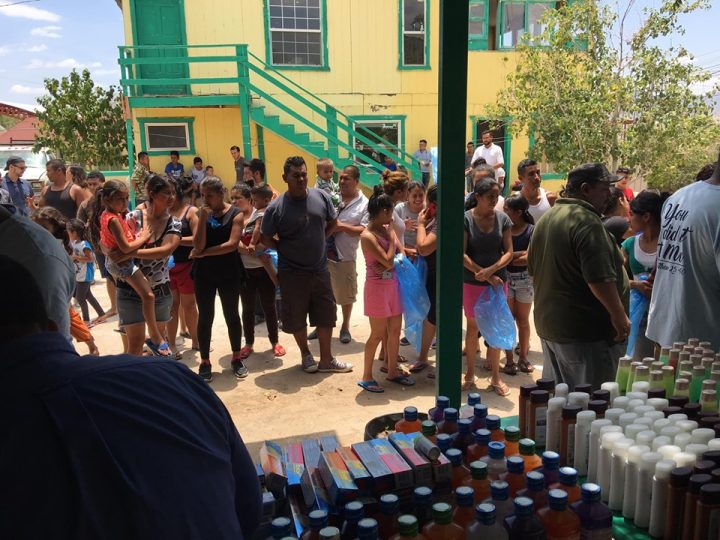 On July 24‒25, a group of administrators and pastors visited Cuidad, Mexico, where migrants refused entry into the U.S. are housed, pending asylum interviews at the border.

Northeastern Conference president Daniel Honore reported in a Facebook post,  "The conditions are heartbreaking. Poor housing and sanitary conditions, without medical care."
He continued, "They herd two or three families living in two bedroom cabins with no beds, only thin mattresses on the floor. These families cook their meals outside on improvised grills of stone and bricks. We saw children with skin and ear infections but no medication.
The migrants are primarily from Guatemala, El Salvador and Honduras. We met an Adventist family in which dad was an ordained deacon in El Salvador. They told us about giving up everything and fleeing when gangs threatened to kidnap their daughter from her SDA School unless they made regular "protection" money payments."
In addition to Honore, Southwest Region Conference president Calvin Watkins and 13 Southwest pastors delivered six carloads of hygiene and grooming supplies which the detainees greatly appreciated.

Each of the nine regional conferences contributed $1,000. Lake Region Conference president R. Cliff Jones says the plan is for Lake Region to be represented on a future trip. "We've got to separate politics from people, especially the vulnerable and feeble," said Jones. "We've got to see people the way God does, especially the stranger and alien. We've got to work at restoring families, especially those fleeing inhumane conditions and persecution."