Indiana Academy students in the Assist program work with nursing home residents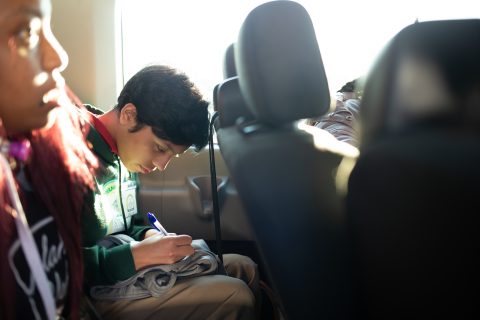 Armando Mercado (student)
It's a unique experience. Being with old people is cool. It has taught me to be thankful.There are many residents who grew up not having what they needed and I realize I have things that will benefit me.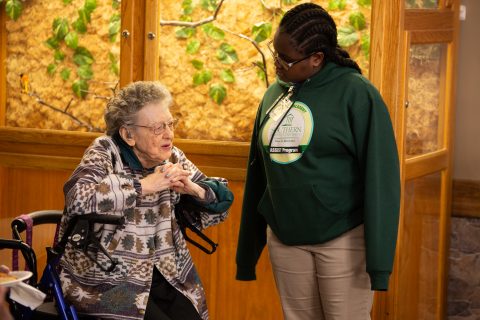 Mildred Love (mentor)
I'm Close to 100. I like being with her. We talk about anything we want. I play piano, marimba, tin drums.
Grace Irakoze (student)
I like it when she tells me stories about music because she used to play music, and I like music and we can relate.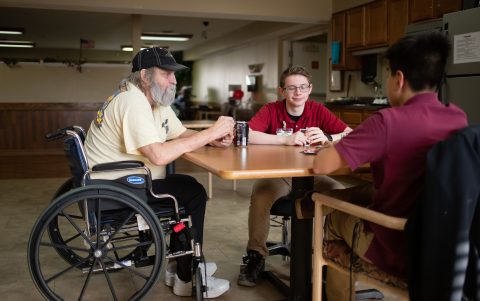 Gary Sanders (mentor)
It's nice having someone to talk to on a daily basis because I miss home.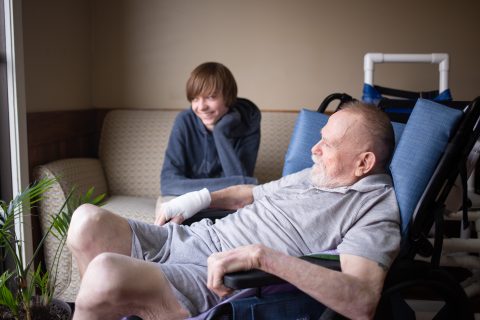 Linda Reeves (IA Assist program coordinator)
When he (mentor, Rocky) sees him, he just lights up. He knows he's there for him. It's a great relationship between the two of them. He wants Caleb to come every day and visit with him; even though his mind goes far away, he loves Caleb. In the summertime when the weather is nice and Caleb takes him out, they sit in the garden and he's his happiest, just knowing Caleb is there with him.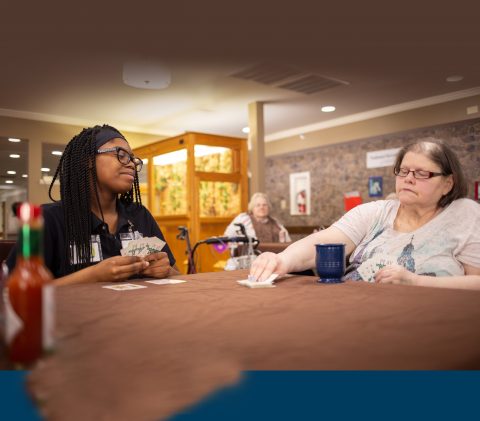 Alissa Sampson (student)
I like coming to the nursing home to talk to and socialize with the residents and make their day better. They look forward to us coming.
It showed me that older people are so wise. They're nice to talk to and just have health issues and are getting older.