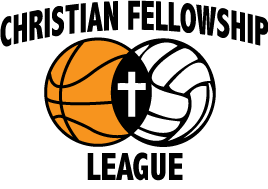 It was 1996, and Cory Jackson was working at a residential facility in Grand Rapids, Michigan, along with his co-worker, Richard Magsby. Knowing how much Cory liked basketball, Richard asked if he'd be interested in playing with his church's team.  
"Of course!" was Cory's quick reply. What Cory, a young adult with major "storms" in his life, experienced playing in the Christian Fellowship League that year radically changed his life forever. It was an introduction to relative strangers who loved him like they were long-lost relatives. Church members would include Cory and his family in their activities, whether it was for Sabbath lunch or cheering on the sidelines at a game.  
Cory reflects on his experience. "One of the things that we would do on Sundays when we practiced, is we had devotion before we practiced, and then we had a community service we had to do to be part of the team. Then we had to show up for church and AY [youth and young adult service]," Cory says. "The fellowship of it really is what really brought me through it." As a result of these godly connections, Cory agreed to Bible studies, which eventually propelled him to surrender his life to Christ and be baptized. 
 Since its inception 48 years ago, the Christian Fellowship League (CFL) has successfully introduced hundreds of young people, such as Cory, to Christ and Adventist teachings. Through this non-traditional basketball ministry, sponsored by the Lake Region Conference Youth Department, many are baptized and become active church members who have gone on, with the help of the Holy Spirit, to convert family and friends, too. 
The CFL, consisting of men, women and/or children teams drawn from churches in Illinois, Indiana, Michigan and Wisconsin, provides opportunities to engage in a customized basketball league held on Saturday nights from October through March.  
Lake Region's Youth director, Jason North, says, "In our Black communities, athletics is a tremendous draw, so we use sports/basketball as a tool to introduce youth to the Adventist Church." He further states that the Saturday evening games serve as a deterrent to inner-city crime, creating a safe environment. "It keeps our young Black males off the street or from gangs or violence, encourages positive choices, and ultimately, a Christian lifestyle." 
Whereas some may question using basketball as a witnessing tool, Cory is sold on the idea of using this as an outlet to build up God's Kingdom. "People need to look beyond the competition, and not be so concerned about competition, compared to fellowship."  He continues, "CFL is bigger than just playing; it's an avenue to help people see who Christ is." 
The league is open to everyone — Adventist teams, which can include two non-Adventists per team, in addition to non-Adventist teams — as long as they obey the rules. According to the 2015 CFL Volleyball and Basketball Official Rules and Regulations handbook, the purpose of the CFL is "to promote fellowship, encourage the service of mission outreach and give positive direction through athletic play." In order to ensure the CFL fulfills its purpose, rules are strictly enforced: players must have proof of personal insurance, attend church and AY regularly, perform community service, and be approved to play by the church board and AY Council.  
To some, these rules may seem excessive, but Cory says when he played as a non-Adventist the rules didn't bother him. "They explained it to me — what it meant and its purpose. So it didn't bother me at all.  And truth be told, they didn't make me feel like I wasn't Adventist. I didn't feel like an outsider; I didn't feel like I didn't belong." 
Quin Madison, 29, of Ephesus Church in Saginaw, Michigan, agrees the rules aren't hard to follow. Quin began the 2016–2017 CFL season playing for Ephesus men's basketball team; by the end of the season, he became a baptized member of the Seventh-day Adventist church, thanks in large measure to his childhood friend, Bobby Lewis, who introduced him to hopeful messages from God's Word. Quin said the CFL gives him a way to show people how to live right, both on and off the court. "It's very beneficial," he says, "because you have a lot of people watching and you have to be a good example the best way you can." 
Some 20 years after he was first introduced to the league, Cory is leading a good example for his sons who, at one point or another, played in the CFL. "It's rewarding to see the tradition of it, and watch them play," he says. Cory has felt called to follow the Lamb wherever He goes and, until recently, was a pastor in the Lake Region Conference where he shares his love of Christ with the players.  
League organizers remain determined to infuse the sporting event with spiritual programming, such as at the "Final Four" weekend activities held in March at the Burns church in Detroit. The weekend included Sabbath morning services with Carlton Byrd, director of Breath of Life TV ministry and senior pastor at Oakwood University Church who sermonized about following what God tells you to do using the Bible story of the three Hebrew boys, Shadrach, Meshach and Abednego. During the service, all CFL players received a Bible donated from Remnant Publishing in Coldwater, Michigan.  
As the league nears its 50th anniversary in 2020, it's enjoying a resurgence of interest, reminiscent of an era when there were lots of players and busloads of church members filled gymnasiums to support the teams. During the 2014–2015 season, for example, the league fielded zero small fry (ages 4–9), six juniors (ages 10–17), and 22 senior (ages 18 and above) teams. Last year, the numbers jumped significantly to eight small fry, 14 juniors and 27 seniors. Last season, nine of those five-to-13 player teams were not yet members of the Adventist Church.  
The Lake Region Youth director says he encourages churches to actively seek younger players who draw a larger number of family-and-friends supporters since this demographic is likely to make lasting relationship with friends and coaches. "It's our number one evangelism and retention tool," says Jason. "It's a perfect opportunity to witness."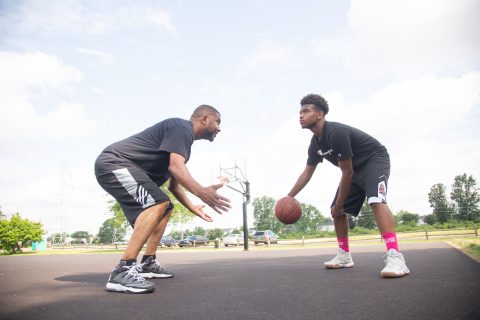 For more information on CFL and how you can get involved, visit http://www.lrcyouth.com/cfl/. The new season kicks off October 13.