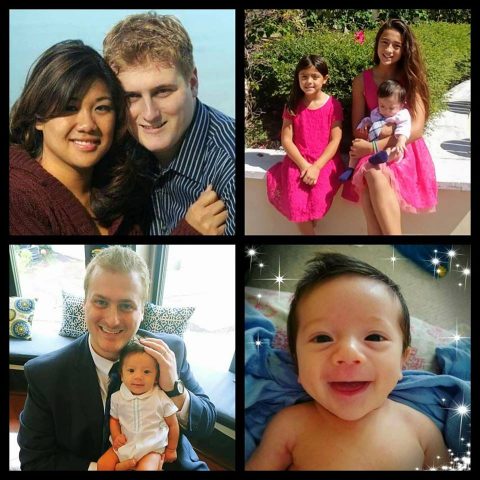 Jen Bolejack wanted her Indianapolis family to meet her six-month-old son and made plans to visit them for a few days the week before Thanksgiving. Her husband of 13 years, Bradley, drove the family, including their two young girls, to the Florida airport and kissed them goodbye.
Bradley, a new pastor, had been battling anxiety and depression for a long time, and recently had decided to seek help. "It was getting to where he couldn't control his anxiety attacks and was struggling to minister to others," Jen said. Her husband had initially resisted treatment, thinking that taking medication would mean "he didn't have enough faith or was not praying hard enough or not reading his Bible enough."
A few hours after arriving in Indianapolis, Jen was shopping with her sister for a wedding dress when she received a troubling message. Brad had sent his friend a weird text message and the friend wanted to know if Brad was okay. Calls to their home went unanswered. Not long after, a friend gained entry to the home and discovered Brad unresponsive.
What had happened in those four hours between Brad dropping her off at the airport and receiving the strange message from his friend? Jen has since learned it is recommended that new patients be closely monitored for at least four weeks. He had begun treatment just two weeks before.
Days after Brad's funeral on Nov. 23 at Indiana's Chapel West Church, Jen, a former principal of Capitol City Seventh-day Adventist School, is powering her grief into action. She wants everyone to know that talking about mental health issues "doesn't make you less of a Christian. God won't love you less. You shouldn't be made to be ashamed."
For more information on suicide prevention, call 800-273-8255 or visit https://suicidepreventionlifeline.org
Click here for more news.
If you have a story you'd like to share, please email us at herald@lakeunion.org