And this gospel of the kingdom will be preached in the whole world as a testimony to all nations, and then the end will come (Matt. 24:14, NIV).
Therefore, go and make disciples of all nations, baptizing them in the name of the Father and of the Son and of the Holy Spirit, and teaching them to obey everything I have commanded you. And surely I am with you always, to the very end of the age (Matt. 28:19-20, NIV).
The coronavirus pandemic has upended life not only in this country, but around the world. It has left us with a new normal that will be confusing and unpredictable for years to come. The deadly contagion has heightened the urgency of the hour in which we live. Whether people lost loved ones to the deadly virus or not, people are hungry for something better, something more durable and certain. People are more open now to searching for truth in the Word of God.
This year, the Lake Region Conference is seeking to engage in innovative evangelism that meets people where they are but does not leave them there. We believe that novel and creative methods of reaching people for Christ are needed now more than ever, given the pandemic world in which we are currently living and the post-pandemic world that is upon us.
In spite of predictions and hopes that the COVID-19 pandemic will be under control by this summer, we in the Lake Region Conference will not be having a regular camp meeting program. Instead, like in 2020, we will have a virtual camp meeting that spans the last weekend in June. Our Camp Meeting theme is "Go, Share Jesus Now!" The theme aligns with that of the Lake Union Conference which is "Mission Unstoppable," and the General Conference's "I Will Go."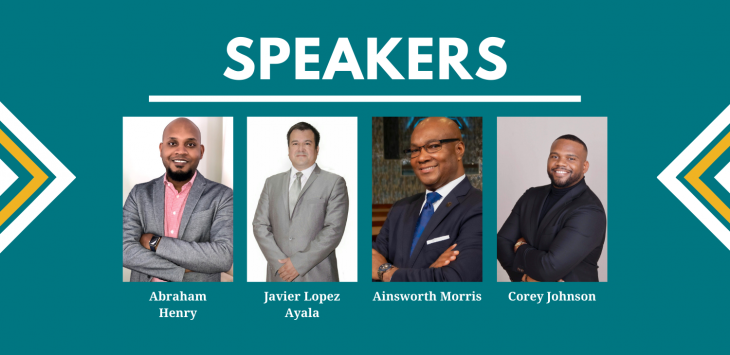 A different geographical area in the conference will be responsible for programs and services from Wednesday, June 23, through Sabbath, June 26. On Sabbath, June 26, Dr. A. Keith Morris, lead pastor of the Kansas Avenue Church in Riverside, California, will deliver the sermon for our Divine worship service.
Our youth and young adults, under the dynamic leadership of Dr. Abraham Henry, will have as their Sabbath Divine worship speaker Corey Johnson, lead pastor of the Mt. Sinai Church in Trenton, New Jersey.
Speaking for our Hispanic Camp Meeting will be Pastor Javier Lopez Ayala, who currently serves as director of Personal Ministries, Sabbath School and Family Life in the East Bolivian Mission in South America.
"Christ's method alone will give true success in winning the people. The Savior mingled with men as one who desired their good. He showed His sympathy for them, ministered to their needs, and won their confidence. Then He bade them, 'Follow Me'" (MH142). As we "Go, Share Jesus Now," let us follow the example of Jesus Christ so we may experience true success.
Camp Wagner, 19088 Brownsville Street, Cassopolis, MI 49031 - June 23‒26 (Virtual)
Hispanic: Camp Wagner, 19088 Brownsville Street, Cassopolis, MI 49031 - September 3‒6