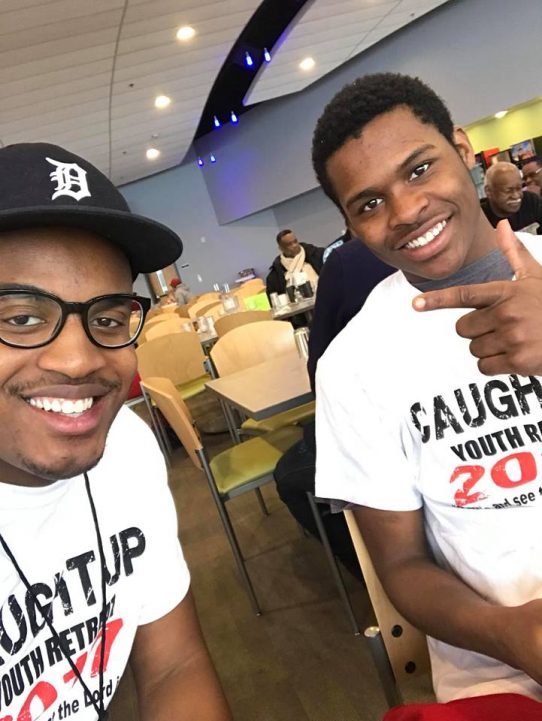 Carvell Goodlow was a Detroit Center Church member. 
If I've heard it once, I've heard it several times. African American males are less likely than their counterparts from other racial and ethnic groups to live beyond their 30th birthday. More disturbing still, it is alleged that an appreciable number of those who succeed to live past 30 do so because they are incarcerated. To say that the outlook is not bright for young African American males in this country is not to be pessimistic or pathological, or to be hyperbolic or overreactive. 
Sad to say, gun violence and black-on-black crime are two of the causes for the brevity of the lives of young African American males. Wanton gun violence continues to plague our inner cities. Innocent lives continue to be indiscriminately snuffed out, leaving in their trail unbearable pain and unspeakable sorrow. Black-on-black crime continues to stalk our communities, accounting for a disproportionate number of the black lives that are prematurely cut short. The statistics are stark and sobering. Jolting may be a more apt term. 
Carvell Goodlow became a statistic of gun violence and black-on-black crime on Sunday, Sept. 16, when he was gunned down in a senseless act of violence. Yet, from what little we know about the events in Huntsville, Ala., during that weekend, Carvell Goodlow was not gunned down during the commitment of a robbery or a drug deal gone awry. Oh, no. He was felled by an act of violence that has become disturbingly pervasive in our community. 
Goodlow had fled the crime-ridden streets of his native Detroit for the safety and sanity of the streets of Huntsville. He was a young African American male bent on disproving the stereotype that young black men are trigger-happy gangsters woefully lacking an appreciation for life. And isn't it ironic that Goodlow would succumb to the very type of violence from which he was fleeing back home in Detroit? 
A sophomore at Oakwood University, Carvell was a promising student in the prime of his life. He leaves to mourn his untimely passing, a loving family and an affirming community. Both groups are in tatters. Spiritually and emotionally, his family and schoolmates are groping about in the supernatural darkness, desperately seeking for that which can make sense of the incredibly senseless. They are asking, "How long, O Lord, how long?" (See Rev. 6:10) 
It is high time we stop the violence that is decimating communities across our nation. It is high time we act in ways that demonstrate we value human life. Am I my brother's keeper? Cain asked after the senseless slaughter of his brother Abel (Gen. 4:9). It is high time we answer in the affirmative with convincing words and compelling action. 
Young African American males do value human life. They are moral beings who yearn to belong and fit in. They want to know they make a difference. Like all humankind, they cherish acceptance and affirmation.