John Bernet served as publishing director for 25 years and retired in 2001.
John was born December 7, 1933 in Birdsboro, PA to John & Pearl (Kulp) Bernet.
John met his future wife, Regina at college and they were married in their last year of School. Following graduation from Columbian Union College in 1957, John took his first position as an assistant in the Literature Ministry department in the Greater New York Conference. He had previously worked six summers as a student Literature Evangelist. At college he was recognized as Mr. Student Literature Evangelist.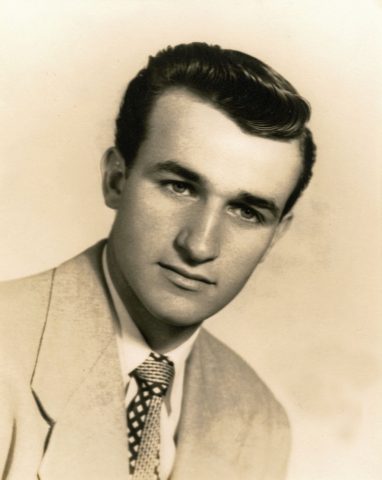 In the summer of 1960, John and his wife accepted a mission appointment to the Far East. They boarded a Norwegian freighter called the Fernbay from San Francisco and after being on the ship for forty days and nights, they arrived in Singapore on August of that year, John's work in the Far East in the Literature Ministry, took him to the countries of Thailand, South Vietnam, Laos, Cambodia, Malaya, Borneo, and Sarawak. During his five years in the Far East, he was ordained in Singapore.
Upon returning to America, he attended and graduated from Andrews University with a master's degree in 1966.
John's next position was in the Columbia Union Conference located in Takoma Park, Maryland. From there the family moved to California where John's position was an associate in the literature ministry department. After serving there for three and a half years, the next move was to Michigan. John served twenty-five years as the leader of the Literature Ministry Programs. He retired in 2001 after serving the Adventist church for 44 years. The results of John's contributions to the Literature Ministry, with the Lord's help, will only be known in eternity.
In his spare time, he enjoyed watching football and reading especially world history.
John is survived by his wife Regina Bernet; daughter Rochelle Bernet; two grandchildren; five great grandchildren; brother Robert Bernet and sister Nancy (William) Fowler. John was preceded in death by his parents, son John Bernet and brother David Bernet.
A private service will be held at a later date in Pennsylvania. Arrangements have been entrusted to Heritage Chapel & Cremation Service. Those wishing to share a memory of John online may do so at www.heritage-chapel.com.
Originally published by 94.9 WSJM on February 12, 2021