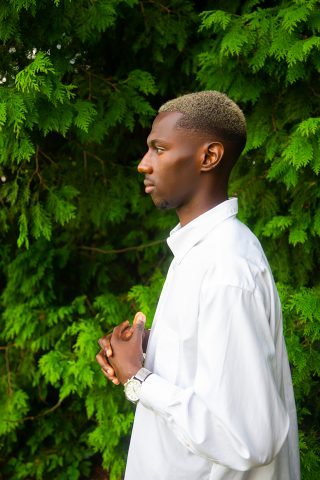 Michigan native Mugisha Menani, 22, has to take medication every day to keep his kidney functioning. This is a lifestyle familiar to him since he was born with posterior urethral valves (PUV) which is an abnormality of the urethra that can block the drain of urine from the body. The disease affects 1 in 8,000 boys and is known at birth.  
Growing up with the PUV was difficult for Menani. The homeschooler would spend eight hours in the hospital once a month for procedures on his kidney and, as he aged, his condition worsened. He started out with kidneys working at 75 percent capacity; by age 11, they were functioning at only 30 percent. 
While Menani was placed on a wait list for kidney donors, his mother, Julia, immediately began searching for donors amongst family and friends. To their surprise, his mother was a perfect match! Julia, 38 at the time, gave one of her kidneys to Mugisha during an eight-hour surgery in 2008. "I'm actually pretty lucky to have gotten it in a span of like six months. There are people still on the waiting list that were on the list the day I was put on the wait list," Menani said.  
The stress on the family had its effects and Menani saw a new side of his father, Enoch. "Dads aren't really emotional people but, for the first time, I actually saw him stressed and distraught [when] thinking how can this work out," Menani explained. Although he was the oldest of his three brothers, Menani's physique made him look much younger because of his disease. Nevertheless, his brothers lovingly and playfully adapted to him.  
In spite of the successful transplant, Menani continues to have uphill battles with his health. In 2014, he had an aortic root replacement; two years later he was hospitalized for over a month with acute kidney rejection. "Thank goodness that the good Lord kept me together," he said. "It's not back to being 100 percent, but it's working enough where I can hopefully have the kidney for another 10-plus years."  
Menani reflects on the past and realizes he didn't fully understand the gravity of the situation. However, today, as an Oakwood University pre-law and music composition student, he's grateful that the voyage has strengthened his Christian walk and credits God the Almighty for giving him another lease on life.