Physicians, nurses and other associates at AMITA Health arrived on the COVID-19 front lines earlier than most U.S. healthcare providers.
AMITA Health battles pandemic with strength, resolve, resilience  
Physicians, nurses and other associates at AMITA Health arrived on the COVID-19 front lines earlier than most U.S. health-care providers.  
A woman who had traveled to Wuhan, China, where COVID-19 originated in late 2019, was diagnosed with the disease in January and was admitted for treatment at AMITA Health St. Alexius Medical Center in the Chicago suburb of Hoffman Estates. She was the first person in Illinois and the second person in the U.S. with a confirmed case of COVID-19, which is caused by the novel coronavirus.  
Her husband soon contracted the virus and also was admitted to the medical center for treatment. He was the first person in the nation who was known to have contracted the virus through human-to-human transmission. 
The couple responded well to treatment and eventually recovered after leaving the hospital in February. But for AMITA Health's physicians, associates and leaders, the battle against COVID-19 had just begun.  
Honoring founders' legacy  

In the months since the couple was released from the hospital, AMITA Health's medical teams and support staff have worked tirelessly to care for COVID-19 patients and protect the community as the pandemic has spread, exacting a deadly toll across the nation. In the process, they have displayed exceptional strength, courage and compassion, along with an unwavering commitment to AMITA Health's mission of extending the healing ministry of Jesus. 
By running bravely toward the urgent call for COVID-19 care, they have honored the legacy of AMITA Health's Seventh-day Adventist forebearers, including physicians David and Mary Paulson, who were dedicated to serving the sick and poor. In the early twentieth century, they led others of faith in founding a rest home for destitute women and a sanitarium for indigents and others in Hinsdale, Illinois, west of Chicago.  
As the COVID-19 crisis has unfolded, AMITA Health's medical teams and support staff have displayed the same altruistic spirit, exemplifying these faith-based values in powerful ways.   
While our medical teams have put themselves at risk on the front lines, other AMITA Health associates have worked together, and with public health officials, to optimize our response to the crisis and slow the spread of COVID-19.  
Mobilizing quickly  
Our physicians, associates and leadership teams mobilized quickly to ensure an organized response to the pandemic, taking steps to increase access to high quality care, identify and address emerging issues in real time, and protect the health and safety of our physicians and staff.  
We established a systemwide Incident Command Center to manage our daily efforts to fight COVID-19, implemented a rigorous COVID-19 screening process in our Emergency departments, and arranged daily calls between system leaders and clinical staff to ensure we were in a constant state of readiness.  
We created committees to deal with issues such as the appropriate use and conservation of personal protective equipment, ventilator availability, lab turnaround and employee health. We formed a medical staff task force that put in place emergency privileging capabilities and a medical staff hotline.  
 In addition, we offered drive-up Coumadin testing in hospital parking lots to reduce hospital foot traffic and ensure continuity of care for patients taking the blood thinner. We fast-tracked and implemented technological advancements, such as e-visits for patients and providers. We also formed committees to prepare for a COVID-19 surge and to address issues we could face after the crisis.  
Other efforts focused on disseminating important COVID-19 information and updates to the general public, our medical teams and other associates. Examples included:  
• Establishing a COVID-19 resource center at www.amitahealth.org to provide safety tips and other information about the disease and related AMITA Health services.  
• Using social media to educate and to update the public about COVID-19.  
• Publicizing advice for managing anxiety related to the crisis.  
• Sponsoring a webinar on parenting and supporting children's emotional health and wellness during the pandemic.  
• Offering tips for fun activities to do with children while staying at home.  
• Communicating frequently with physicians and associates through email, our intranet and newsletters, including providing guidance about protecting themselves and reducing community spread while caring for patients.  
All of these initiatives occurred while our physicians and staff continued to handle non-COVID-19 cases, challenging their physical, mental and emotional stamina.  
Looking ahead hopefully  
As we have confronted this generational challenge, we have benefited from the support of our co-sponsors, AdventHealth and Ascension, whose faith-based identities remind us of the charge found in Isaiah 7:4: . . . Say to them, be careful, keep calm and don't be afraid. Do not lose heart ... 
Cast into the cauldron of COVID-19, our medical teams, associates and leaders have shown their true character, and it is one of strength, calm, resolve, resilience and hope. They have risen to this challenge together and have responded selflessly and energetically, inspiring all of us with their dedication to our mission.  
For strong organizations such as AMITA Health, trying times like these actually can enhance our ability to fulfill our mission. They call on us not only to respond swiftly and appropriately, but also to look for mercy, grace, goodness and hope around us. We can find these qualities in our patients, their families and our colleagues. We also see them in the outpouring of gratitude we have received from the communities we serve. These discoveries allow us to see God in our human connections, helping us become stronger, more united and more resilient.  
That's how I expect AMITA Health to emerge from the COVID-19 crisis. As difficult and frightening as it has been, I'm confident we will learn valuable lessons which will gird us for future challenges and enhance our ability to address the needs of the patients and communities we serve.  
As our battle against COVID-19 continues, we find comfort in the words of Jeremiah 29:11, which says: "For I know the plans I have for you," declares the LORD, "plans to prosper you and not to harm you, plans to give you hope and a future."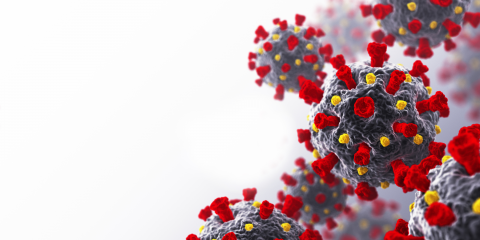 Thor Thordarson is executive vice president and chief operating officer of AMITA Health.