If you have some extra time on your hands while you're home, now is probably a good time to listen to some of the podcasts produced by some folks from our union.
Podcasts. You've likely heard of them even if you aren't actively listening to any. And while "talk radio" has been around for ages, podcasts are a modern and much more user-friendly version of what you or your parents grew up with. (Plus, they're not all about politics or cars.) The truth of the matter is that anyone can start a podcast, but it takes dedication and determination to keep one going. 
We did some poking around and discovered that there are several such dedicated and determined podcasters within our own union. We caught up with a few of them to learn what they're podcasting about and why, so that you can check them out and be blessed in a whole new way.
Conflict Audible
Ivan and Olivia "Livvy" Ruiz-Knott wanted to work through the Conflict of the Ages series in a serious and intentional way. In 2019, Ivan and his business partner, Mark Cook, had completed a project called Conflict Beautiful, in which they redesigned and repackaged the Conflict of the Ages series with a sleek and attractive modern design. Spinning off of that, Ivan and Livvy created a podcast called Conflict Audible.
"We realized pretty early on that there are a bunch of things we don't know about Ellen White or these books," Ivan admits. "We know they're important and central to Adventist identity, but we still have a lot of questions."
Their first episode, featuring George Knight, Adventist author and historian, and Michael Campbell, professor of religion at Southern Adventist University, was released in January 2020, and has been met with positive reviews. They want it to be the kind of show anyone can listen to and not feel lost, whether or not they have the context of an Adventist upbringing.
"If you consider how much of Ellen White's life was dedicated to writing this set of books, you'll recognize that what they contain is the main thing and everything else is secondary," Livvy says. "We knew if we were going to read this series, we needed to do it well, and that's what the purpose of this podcast really is. We want others to read this series well, too."
Listen: tinyurl.com/conflictaudible
 
Why I Am Here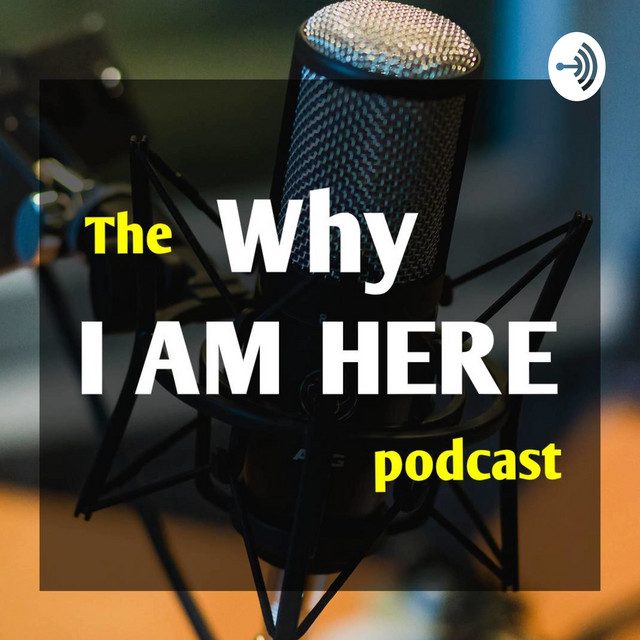 An avid podcast listener, Michael Kusarawana was inspired by the stories he was hearing, but he knew there was something missing. "Many of the stories I heard felt forced, as though they were being used to fit a specific agenda." Kusarawana decided to create a method of storytelling that was honest, open, and relatable. In September 2019, he started his first podcast, Why I Am Here. 
"It's stories of how God has helped people go through different circumstances in life," he explains. "Basically, it's sharing everyday people's journeys to a connection with God."
In interview style, Kusarawana walks through his guests' stories with them, in an effort to attribute success in life to its true source: God. 
"Their lives have been transformed and through him they find the courage to share their personal stories so that others can be transformed, too," Kusarawana adds. "Quite a few people have come to me and said they didn't know so-and-so went through X or Y, and now they're grateful to my podcast for allowing them to know others better. Storytelling is bringing people together with the knowledge that there is a God who helps people. That's what those other podcasts are missing, and it's exactly what I wanted in mine."
Listen: tinyurl.com/WhyIAmHerePodcast
God & Money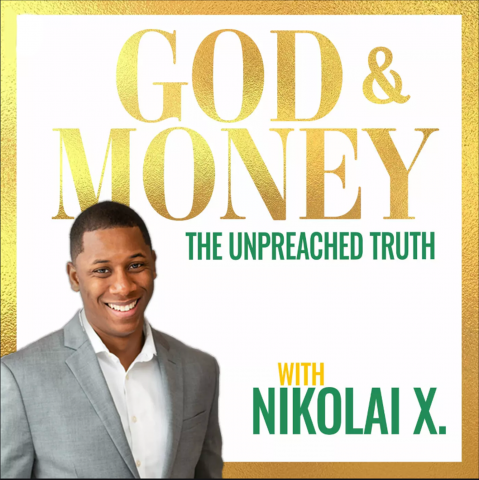 Nikolai Greaves, pastor at Champaigne, Decatur, and Peria Churches in Illinois, believes there are two forces that are very relevant in today's society but are rarely talked about in conjunction with one another: God and money. With a background in the corporate world and a degree in business administration, Greaves brings to his ministry a passion for helping others recognize ways to develop their financial skills in order to utilize them productively for God.
"Some people walk away from the issue of money because they believe Jesus is coming soon and they don't need to worry about it," he explains. "Others feel as though taking interest in their finances takes their focus away from their spiritual life. And there are a few who want to know how to take care of their finances and their spiritual life at the same time. I want to address all of these groups and more in my podcast."
Though it is a relatively new production, started in February 2020, Greaves has already received positive feedback about what he has to say. In his podcast, he discusses from a biblical standpoint how God feels about money, debt, and people of various economic standing. He also addresses the prosperity gospel, explaining it and debating whether it's important or overemphasized.
"Money is not the root of all evil," Greaves explains. "The love of money is. It's about what you do with your money that matters. In church we talk all the time about the need to return 10 percent tithe, but we never discuss how to handle the other 90 percent. That's what I want to do."
Listen: tinyurl.com/TheUnpreachedTruth
 
Advent Next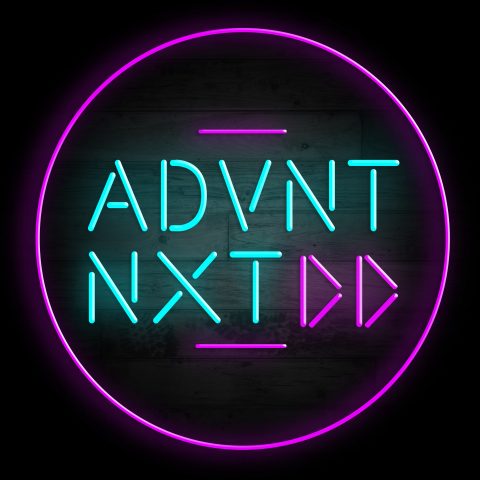 History of church architecture. The Trinity. Women's ordination. The Great Controversy. African history of Christianity. The theology of beauty. Fear. How God expresses himself. Domestic violence. Bible translations. Ecology. 
These are just some of the topics Kendra Arsenault has already addressed in her podcast, Advent Next. For the last year, Arsenault has brought in experts for interviews on an array of subjects; something she jokingly terms "Adventist TED Talks."
A Masters of Divinity student at Andrews University, Arsenault felt keenly the gap in education for lay members of the church when it comes to anything beyond the fundamentals of the Bible. 
"There is so much to know and learn about the Bible and sometimes we get stuck at just the basics," she says. "The more we know, the more we tread with care on topics we don't have all the insights on. We walk a little more humbly, knowing we don't know all things, and this attitude makes for better dialogue between us and non-believers, those of different faiths, or even those within our own church."
Arsenault believes wholeheartedly that if access to education is increased, the church will have more confident lay members willing to coordinate and participate in outreach and share the gospel message with others.
Listen: adventnext.com

Health for the Healthcare Professional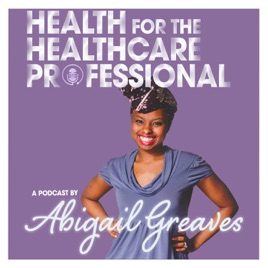 "There are so many great podcasts out there which talk about health and wellness, but there isn't much conversation about health for those who are providing healthcare for others."
Abigail Greaves is a busy woman. Between her job as a respiratory therapist, her role as wife and mother, and her volunteer positions at her church, finding time to take care of her own health often takes a back seat. "We're so busy taking care of others for 12 hours and then we come home and take care of our families," she points out. "I wanted to create a podcast speaking to us as healthcare professionals and the specific health needs we have."
Between sharing her own perspectives as a professional and interviewing those in other areas of healthcare, Greaves feels she has not only been able to educate others, but has learned a lot herself. 
"I wanted to be able to reach a multitude of people but on my own schedule--and theirs," she explains. "Presentations require a group of people to be in the same room at the same time. A podcast speaks to the healthcare professionals on crazy schedules--they can pause me whenever they need to and then come back when they get another free moment."
Another perk of the podcast? Greaves points out that even people who aren't in healthcare have reached out to tell her they've benefitted from what she shares. 
Listen: tinyurl.com/healthforprofessionals
Adventist History Podcast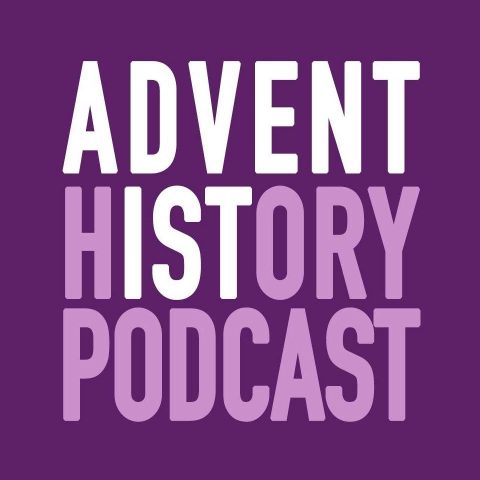 "In Adventist podcast years, I'm old," jokes Matthew Lucio, Illinois Conference pastor and podcaster. His show has been around for over five years. 
When he started the podcast it was a way to motivate himself to do something he'd always wanted to do: learn Adventist history so he could understand "why we are the way we are." He adds, "It's like a spiritual family tree."
One of the biggest lessons he's learned thus far is to have empathy for our Adventist ancestors. "I've seen a lot of their faults," he says, "which makes me love them for who they are."
The feedback for his podcast has been vastly positive. He says he appreciates that people take five minutes to send him a note, let alone 30 precious minutes of their lives to listen to his podcast. As his goal is to find possible Adventist futures in harmony with our Adventist past, it seems the connections his podcast inspires is a good start in that direction. History-telling, as Lucio points out, is an ancient, spiritual act of community-forming.
"I make this podcast for reasonable people who take what they believe seriously but don't take themselves seriously," says Lucio. "They're the only kind of people you can be vulnerable with."
Listen: adventisthistorypodcast.org/
The Meier Hall Dean's List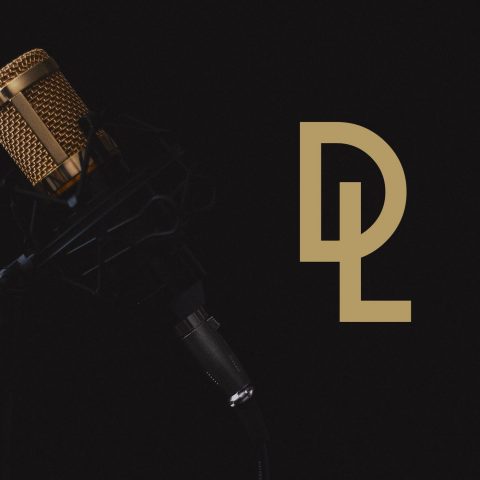 In summer 2019, Donnie Keele, dean of men in Meier Hall at Andrews University, started a podcast he dubbed "conversations for students; conversations with students." 
"It's a space where students can express their views but are also challenged to know and articulate their thought processes," he explains. 
When the residence hall staff noticed a steady decline in the readership of their hall newsletter, they knew they had to come up with a new way to communicate effectively with their residents. They hit upon the idea of a podcast and started building it with the goal of being inclusive and authentic, perhaps even creating a space to advocate for ideas and values central to the university's purpose: advocating for character development in students via integrity and discernment. 
"Facilitating conversation has taught me a lot about the value of questions," Keele admits. "Taking time to think through what I'm curious about has helped me craft better questions that lead to better dialogue."
Though their podcast is intended specifically for Meier Hall residents, Keele says that it's possible that anyone interested in hearing about collegiate issues and perspectives would find it engaging.
Listen: meierhall.podbean.com
Adventist Peace Radio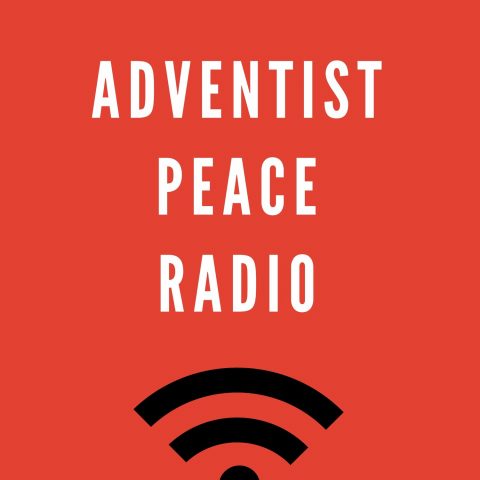 Jeff Boyd, who in his day job writes research grants and coordinates academic conferences at Andrews University, was becoming increasingly frustrated with blogging. By the time he edited the conversations he'd had down to an acceptable word count, much of the speakers' passion was gone. 
"Though I didn't like hearing my own voice, I wanted people's stories and passions to come alive for the audience," Boyd says. "A podcast had to happen."
Four years in, and Boyd is extremely happy he swallowed his pride and made the switch. 
"Each interview helps me think more clearly and deeply about what it means to be a disciple of the Prince of Peace; the One who came preaching peace; the One who blessed the peacemakers," Boyd says. 
Who is this podcast for? Anyone who wants to embrace the teachings of Adventism but who also believe values of peace and justice need to be held tightly and embodied more authentically.
"I hope listeners come away with a renewed sense of God's mission in the world," Boyd says. "We are God's ambassadors for the kingdom of peace, with a broad ministry of reconciliation."
Listen: adventistpeace.org/podcast

Disruptive Adventism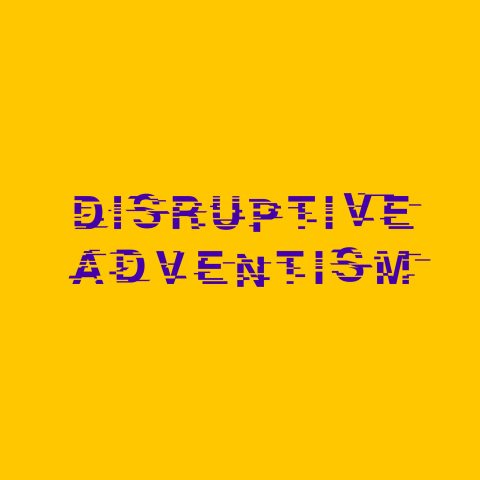 Jose Briones, who until a rather recent move to Georgia was a pastor in the Michigan Conference, describes his podcast as "an open space for people to listen to the diversity of thought that Adventism brings." Featuring individuals who fall anywhere and everywhere on the Adventist spectrum, Disruptive Adventism began as a platform to amplify the voices of young adults.
"People are always saying how youth are the future, but we believe that they have a voice now and that this voice must be heard," Briones explains. "Everyone deserves a place in the conversation, so we work hard to provide that opportunity."
Though Briones is now leading as a pastor in a different conference, the rest of the podcast team remains in Michigan--Felipe Mendes is an independent graphic designer and Tyler Rand is executive director of an orchestra in Ann Arbor. Together, they aim to create a podcast for anyone with an open mind who is willing to learn.
"Most of our topics are thoughtful interactions," he says. "We want to create dialogue with people--even people we disagree with."
This approach has been well-received. Listeners have described the podcast as "the NPR of Adventist podcasting."
"What our young people have to say matters now," Briones says with feeling. "And the world should hear what they have to say."
Listen: disruptiveadventism.org/podcast