Katie (not her real name) was in trouble. It was Sunday night at Timber Ridge Camp, and already she was in enough trouble to possibly go home.
The trouble was bad enough that her whole cabin was caught up in the drama. Now she was sitting with Pastor Charlie, the camp director; Arlene, the girls' director; and Brandon, the assistant director.
During the conversation, Katie showed remorse and a strong desire to be at camp. At Timber Ridge Camp, there is an emphasis on following the rules, but it is balanced with the idea that grace is a huge part of the Christian experience. So forgiveness was given, and boundaries reinforced.
Before Katie went to join her cabin, Pastor Charlie felt impressed to ask if she believed in God. Her answer was that she did not. Pastor Charlie felt even more impressed to ask why. She said she had asked God to give her friends and that He had not answered her prayer. When she went out to join her cabin, the administrative staff prayed that God would use the week at camp to reach her broken heart.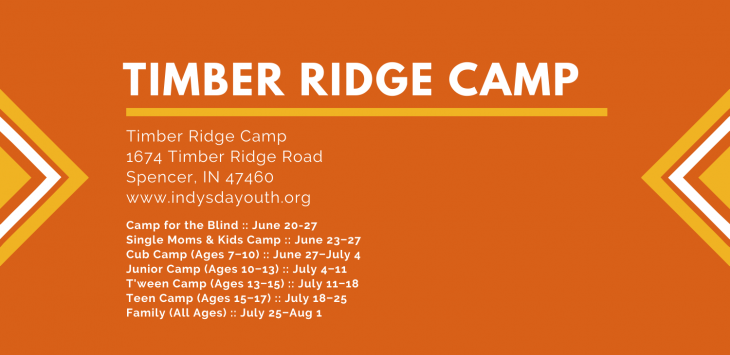 Friday nights are traditional at Timber Ridge Camp (and many other camps) as a time when campers have the opportunity to give their hearts to Jesus. That Friday night, Katie came forward! The latest word on Katie is that she felt that camp changed her life. Pray that she can attend camp this summer and continue the journey to know her friend, Jesus, even more.
This summer, as our camps are opening again after last year's closures due to COVID, be assured that if you send a camper, or if you are the camper, lives are changed at camp! God has His hand on these sacred spaces, and He blesses those who tread these hallowed grounds.