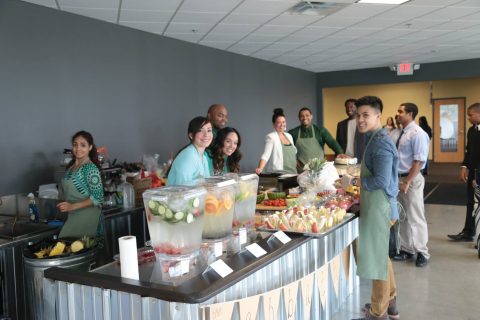 Years ago, while serving as a pastor in a city that boarders this union, I could not believe my ears when my conference president stated during a visit to his office, "I see your church is poised to become the fastest growing church in St. Louis."  I was more incredulous than Ezekiel, who, when God posed the question, Son of man, can these bones live? he answered, O Lord God, Thou knowest.  If that doesn't strike you as the most confident answer Ezekiel could give, you're not alone. It's as though Ezekiel had been to the current schools of business that teach, as long as it is in reason and doesn't compromise one's integrity in any way shape or form, then, you never tell your boss, "no."  If this was not a politically correct answer on Ezekiel's part, I don't know what is. 
I love to read God's interrogatives. Throughout Scripture, He uses questions to engage our brains. His questions challenge us to think about where we are, who we are, and what we are doing. And in this question to Ezekiel, it is evident that God is not only challenging the status quo that existed in His church of Ezekiel's day but, possibly more importantly, He was challenging Ezekiel's faith and that of his contemporaries to understand that which appears to be impossible to the unaided eye can be more than within reach, with Divine aid. An example of this was when Jesus, at the shoreline, stepped in the boat and, as the Bible states, Then they willingly received Him into the boat, and immediately the boat was at the land where they were going (John 6:21 NKJV). 
When I visited the conference office that day, one of my churches was enjoying a modest yet, sustained new growth curve. My two churches, along with several others in the city, had just finished conducting a city-wide evangelistic effort during which one new family from the meeting joined my more remote congregation. This all happened at the same time missing members came back to church and several families transferred in from out of state. One of those families was a young adult family. The father and mother had just left university life, with degrees in hand and a fledgling family in the making. Over the ensuing months, with the help of other young adults, the growing congregation remodeled the church. We worked hard that summer and beyond, and God gave the increase! 
Yet, at the same time, my other church had shrunk from about 160 in attendance to less than 50. Shortly after I arrived in that district and right through the conclusion of the city-wide evangelistic meetings, several vibrant families relocated to other parts of the country, and, as my church shrunk, so did my morale and that of the members of that congregation. Month by month, the shrinkage seemed to keep going . . . and going . . . and going. Suffice it to say, going to that church was depressing, to say the least, for this church leader.  Naturally, when the conference president said, in reference to the church that was shrinking, "Your church can be the fastest growing in the city," this totally discombobulated my thinking. Maybe my conference president sensed that we had dropped so low in our attendance, there was no other place to go but up. 
After leaving the president's office with this challenge, I returned and put my nose to the grindstone. We spent roughly six months remodeling that church building. But, the remodeling project underway was really the pastor's heart. I asked the church elders, "How fast do you think we can grow this church?"  As they paused in contemplation, one youthful elder stated very emphatically, "We can grow this church by 10 members per month!"  Several senior elders looked at each other and smiled the incredulous smile of certain disbelief. But much worse than their responses was that of yours truly. The pastor who had seen the slide downward continue for so long, couldn't believe that the dry bones had any potential. 
But wouldn't you know it? First the Lord, sent a treasure-trove of missing members our way.  We were making plans to invite them back, but before we could finish planning our Missing Member Homecoming Day, five missing members came before the invitations were even sent.  These people had been gone for 10-20 years, and each returned to say they felt a deep burden that it was time to get back in church. 
Next, God sent a treasure-trove of young adults who all seemed to hear the collective cry of a dying church, "Go over and help that struggling church." Before long, a choir was started and the youth returned, followed by the middle-aged members, and even some of the senior saints who made their way from other churches to which they had been hopping, Sabbath after Sabbath. 
Although it happened serendipitously, I discovered what young adults mean to the life of a congregation. They helped enormously with remodeling the church — not just physically, but spiritually! Many new initiatives were started and, when all was said and done, they raised the morale of the church ten-fold!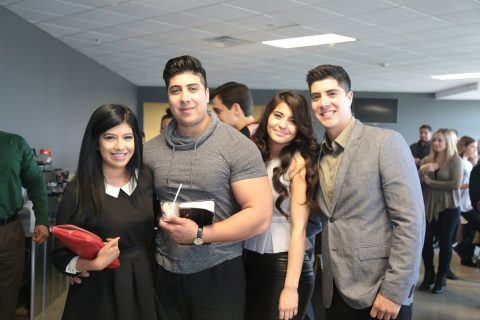 Finally, once the remodeling project was complete and the members were trained to do Bible work or work in other capacities to share their faith, several back-to-back evangelistic meetings were held, along with other felt-needs events. By the Lord's doing, before long, the church had more attending than before the slide began. The church I secretly wished many times I could leave, ended up becoming the church where I said, "Would you please let me stay?" when the conference president stated it was time to leave. 
Jesus' full-scale remodeling project started in our hearts, and what I learned from that experience has stayed with me until this very day. 
When God asks questions, He wants us to engage our brains. 
When the ship is taking on water, bail water rather than bail out. 
In the process of restoration, one must be willing to deal with the broken-down walls and dirt, first internally, then externally. 
When you are engaged in mission, God will send the people you need to get the job done. In fact, these people look for places that aren't perfect and are just moving in the right direction. 
Never underestimate what even a few young adults and their positive outlook, energy and ingenuity can mean to a new growth curve in your congregation. Just a few can very quickly turn around a dying church. 
The power of engagement must never be underestimated. 
Always remember: nothing is impossible with God! 
The Lake Union Conference, in conjunction with our constituent conferences, is beginning a young adult initiative to retain and engage this most vital demographic. Please keep us in your prayers as our conferences are in the early stages of crafting this plan. If you are a young adult or young at heart, stay tuned for part two, "When God Fills His Church — The Power of Engagement!"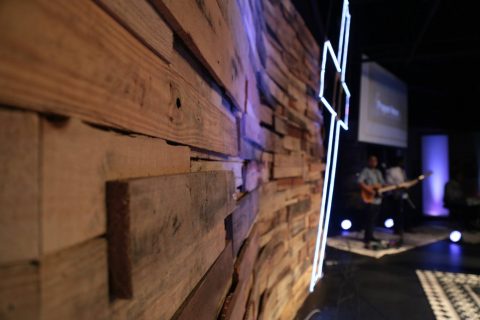 Maurice Valentine, president, Lake Union Conference